last Friday after work I came home, packed my bags, and refreshed the traffic report on Google Maps until the red lines went away (around 7pm). then I hit the road towards the cascades. after about 25 miles off Mountain Loop Highway there was a little dirt road descriptively named NF-4060. I drove on that for a few miles that took me along the side of a mountain, crossing streams and dodging rocks, up and up, occasionally revealing some views of the sunset over the valley below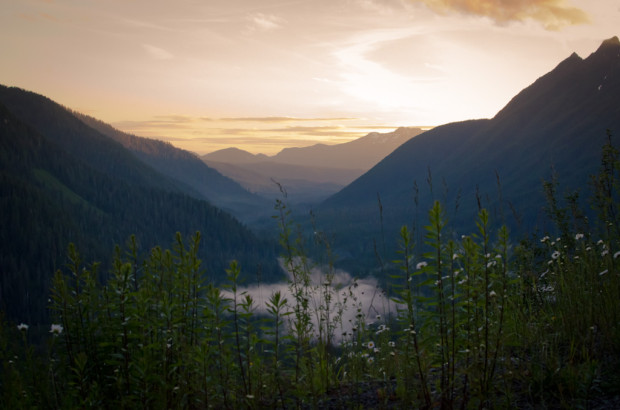 at the top of the mountain next to a lake were two married couples and one soon to be married couple. but I was not to be the seventh wheel, for there was a baby and a puppy there too. I guess that makes me the ninth wheel. here's what the puppy looked like in the morning
we made breakfast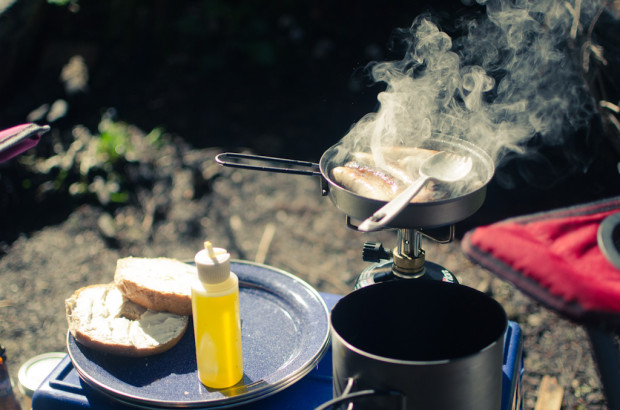 derrick and ainslie are chicken parents, so naturally they brought chicken eggs
warming the tortilla on the patented Tortilla Warming Rack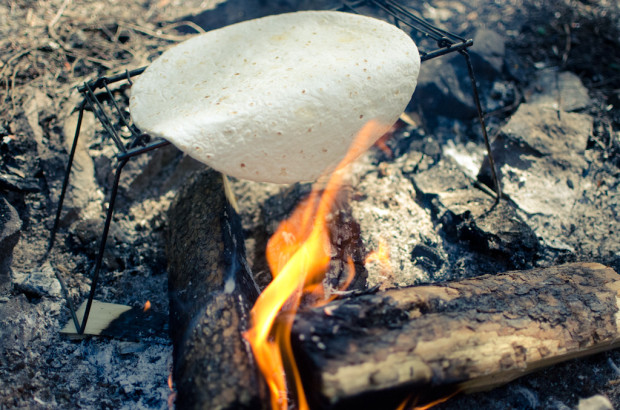 coal lake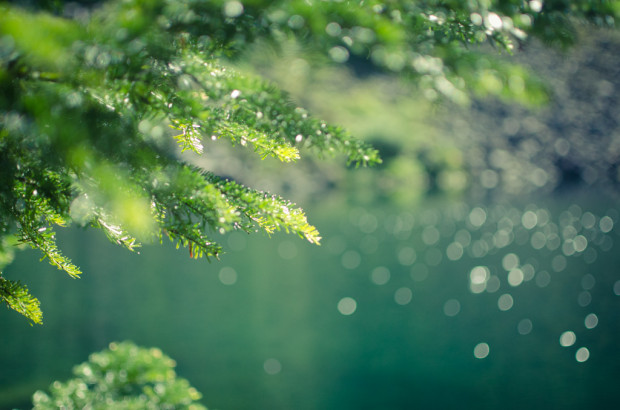 ben starts his morning with lime and corona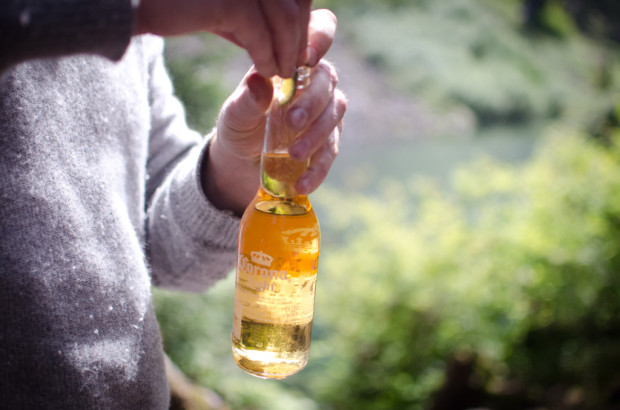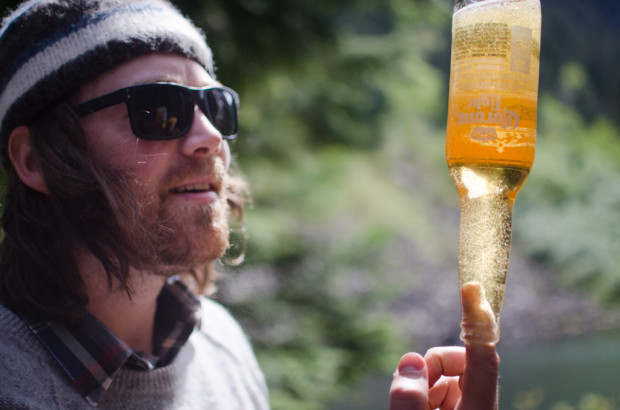 he had a special backpack for the baby
ben decided we should try to summit a nearby peak, so that's what we set out to do. there was a short trail to independence lake, but we would journey on past that, if we could.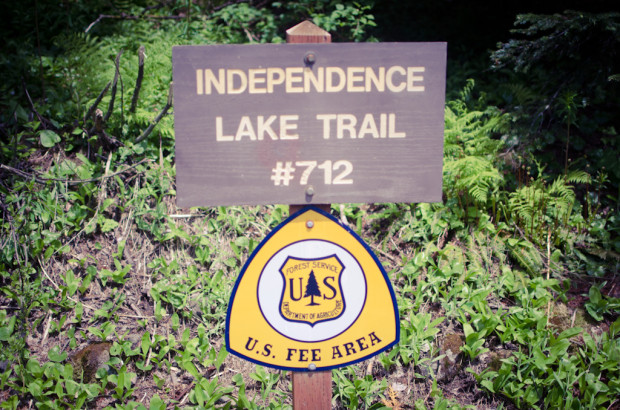 on the trail ainslie found some 'witches jelly', which is apparently edible. I found their texture to be similar to gummy bears, but less tasty, so not entirely appropriate to use as a chaser after a vodka yolo shot
I can't tell if it's either dacrymyces palmatus or tremella mesenterica, but apparently there are lots of jelly fungi that you can try to identify / die eating / misidentify.
ah! here is the first sighting of independence lake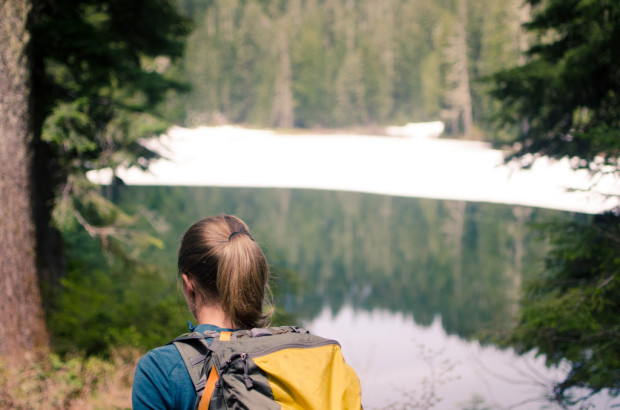 ben looked at the peak we were to climb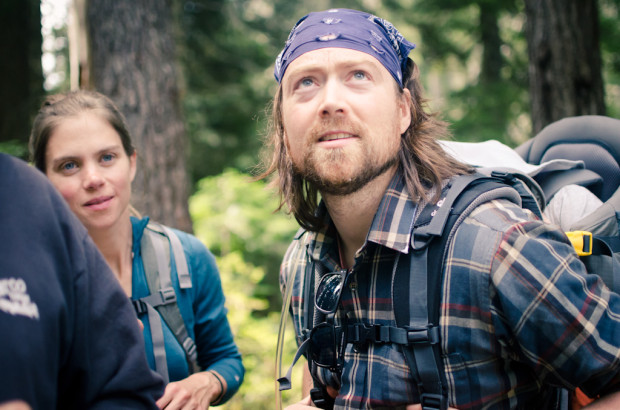 laura's tasty snack food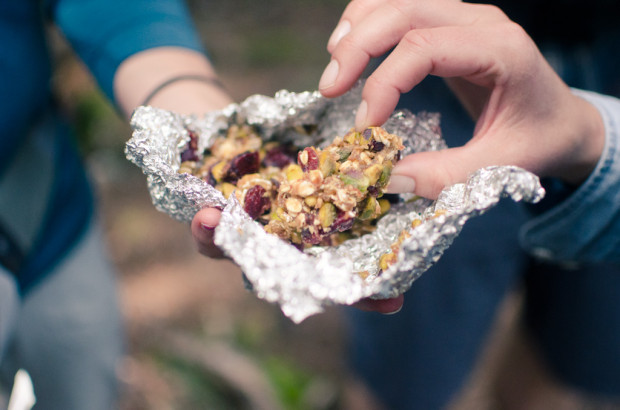 here's the baby backpack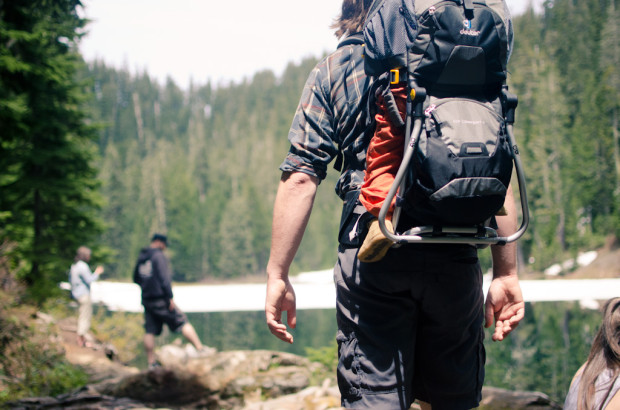 the lake had a pretty color
here's what would be the first of many snow fields we had to climb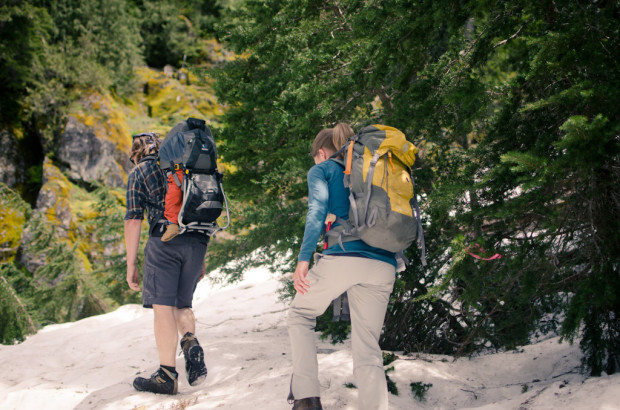 up and up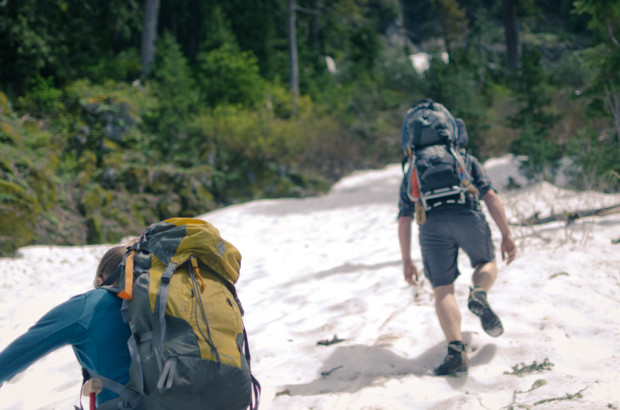 ah ha! the trail shows itself under the snow
only to get covered up later by more snow fields. I would have felt a lot better about crossing the snow fields with an ice axe which, in retrospect, we should have had
laura also didn't like crossing the snow fields. many of them extended pretty far down and if we lost our footing without an ice axe we would have slid into rocks, trees, or off a cliff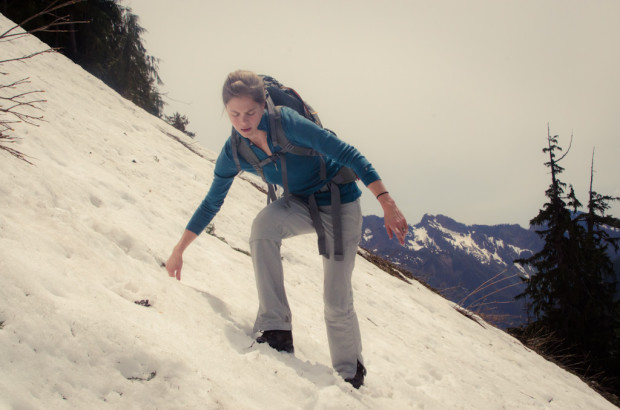 but instead of ice axes all we had was a hammer for the baby to play with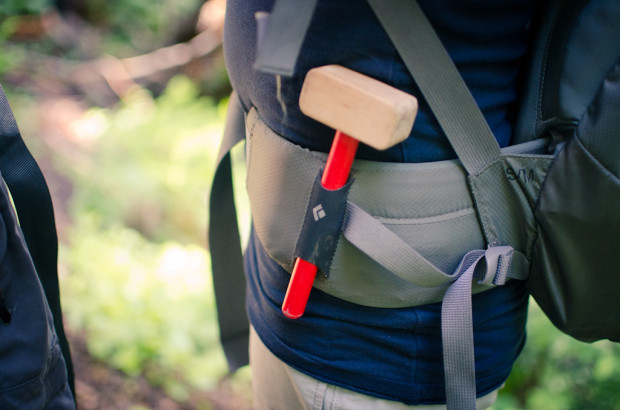 upwards we climbed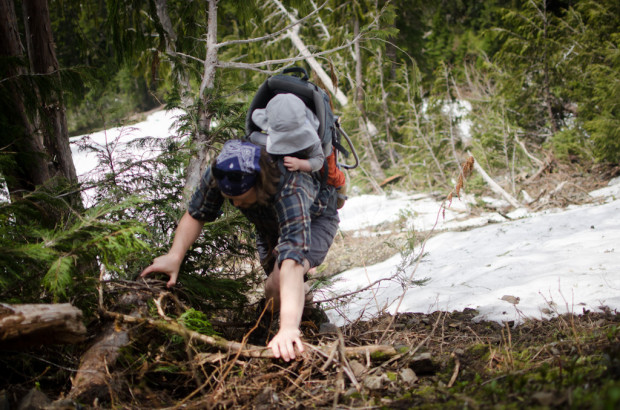 however we eventually reached a snow field with running water under it. the running water had carved out a small cavern underneath the snow. we couldn't determine how deep the cavern was, and even if it collapsed only a few feet we probably would have lost our footing and started sliding down the snow field…
so we hemmed and hawed and made lunch. avocado, cheese and tuna sandwiches for us!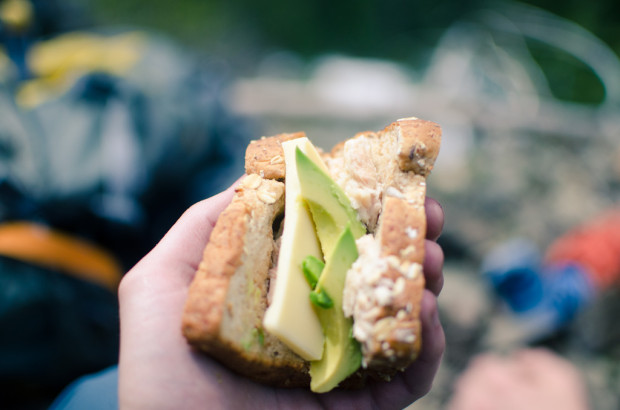 rocks for the baby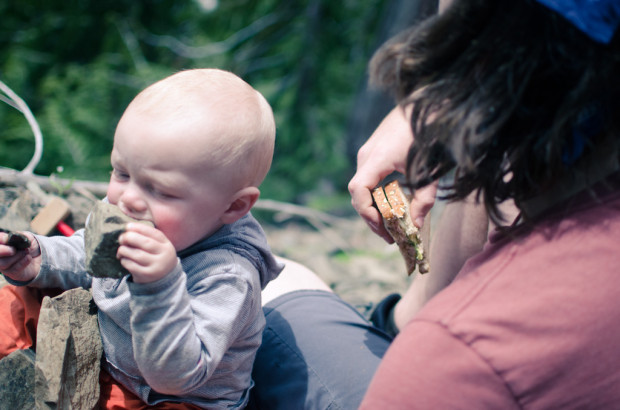 the trick to enjoying any hike is to pack lots of peanut butter cups
ben finished laura's beer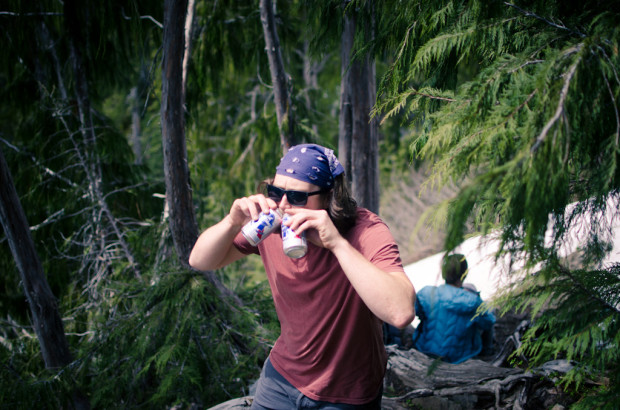 and we journeyed back down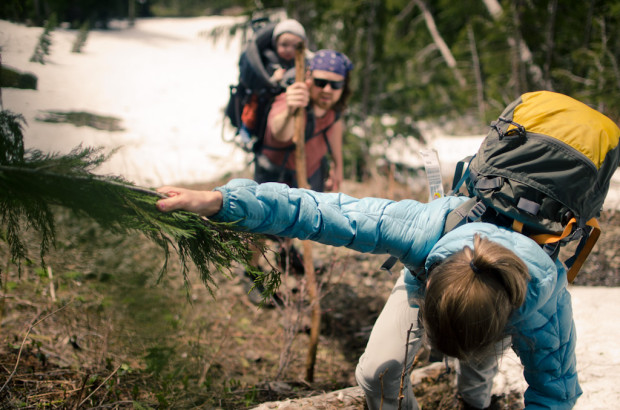 a photo of yours truly before we left the snow line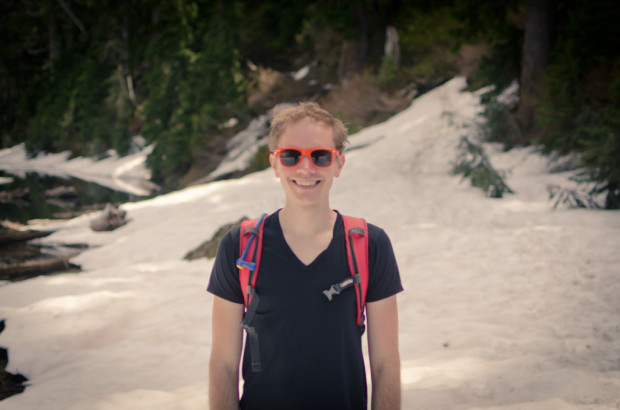 and I couldn't resist making a little snowman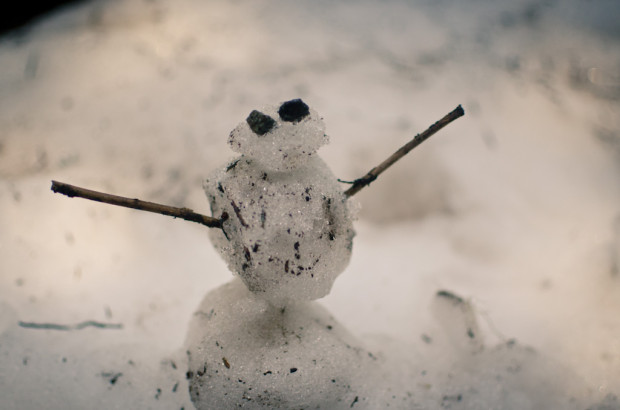 back at camp we spotted derrick on the other side of the lake enjoying the sun
enhance!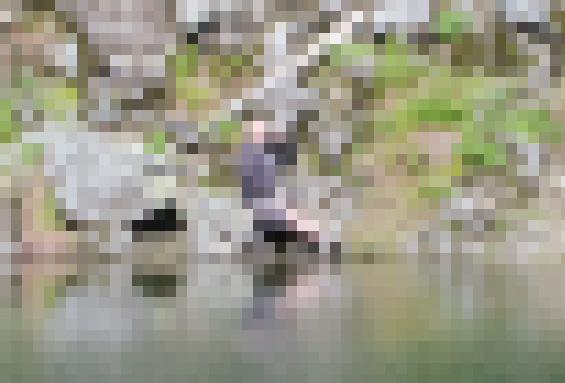 enhance!
enhance! oh! he is enjoying some vodka juice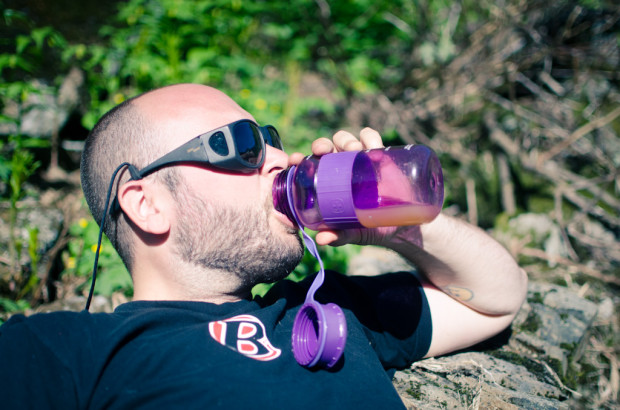 ainslie joined us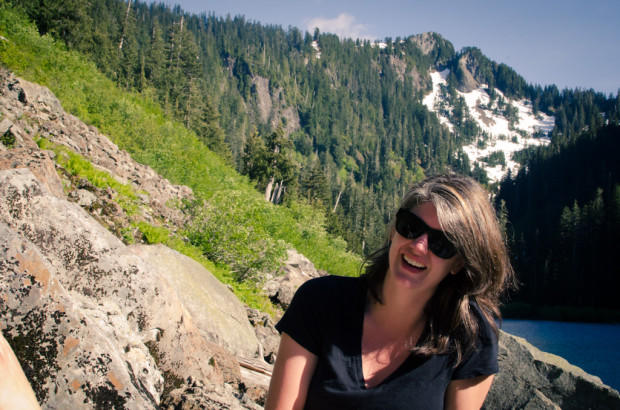 ben too, and he and derrick pointed at things across the lake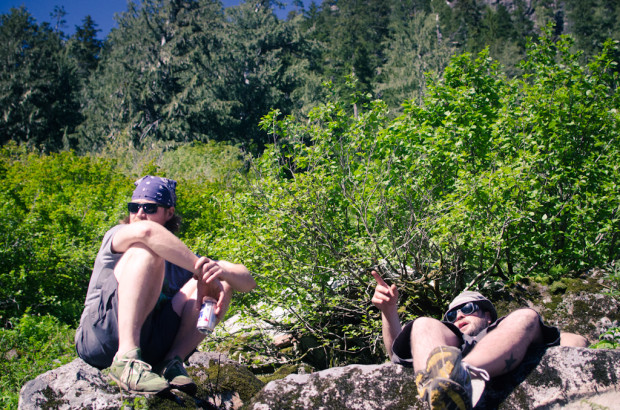 I put some beers in the freezing water to cool
derick's crazy vodka juice kicked in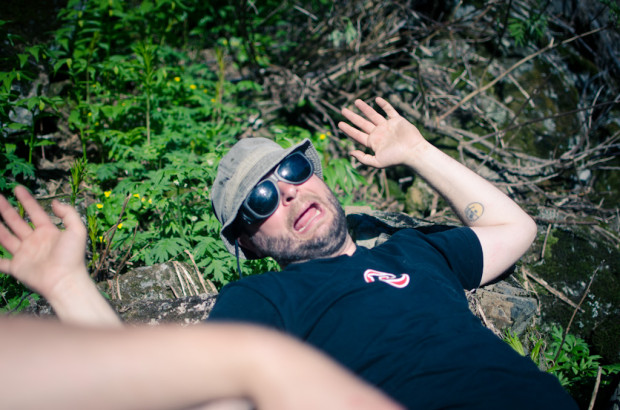 then he tried to tie elaborate fishing knots
and do some drunk fishing
meanwhile dinner was made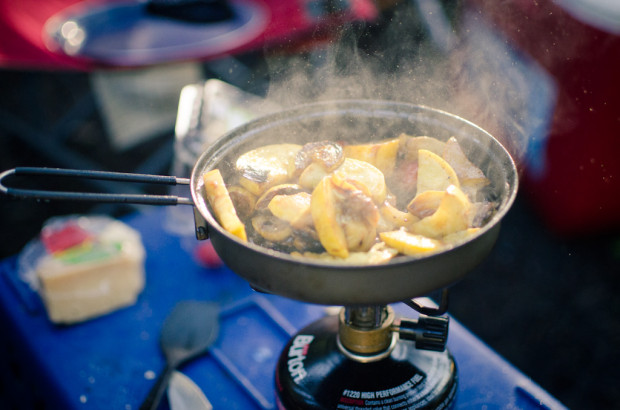 which was fantastic
and then the following morning I drove home, which offered some pretty views
If you're curious about our hike, here's what that looked like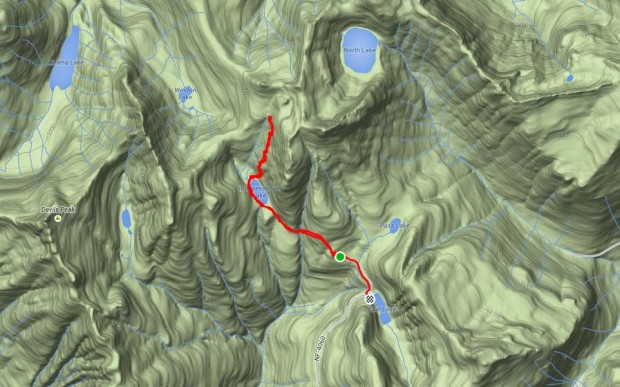 and the elevation profile

maybe we'll summit one of the peaks another day when there isn't a baby following us
7/8 update: here's a map I put together from three different Forest Service topo maps (since this trail happens to cross a few maps). Click for the high-res version.