yay, here are photos from the 2013 .83 christmas tree ride
we gathered as westlake center

mark looking nonchalant despite an enormous tree stuck to his back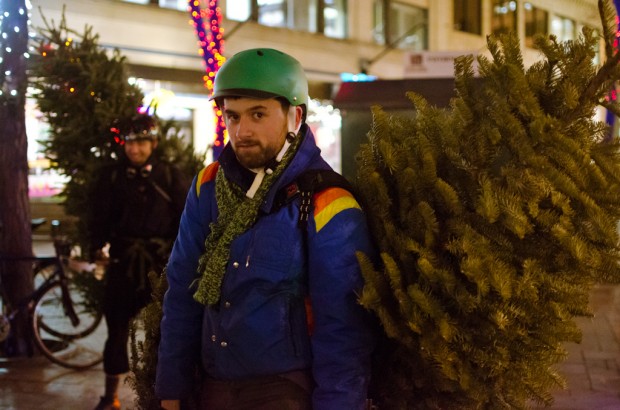 alec looked forlorn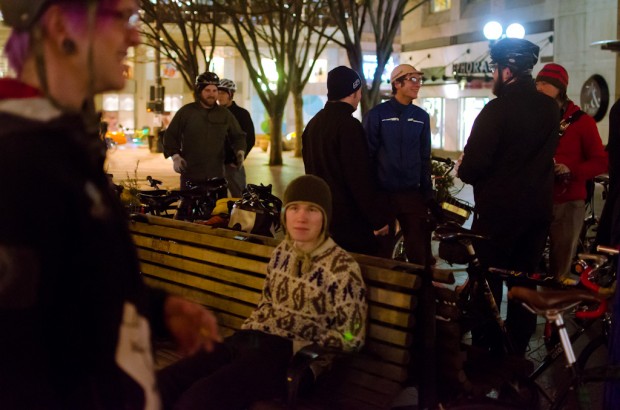 trees were secured all sorts of ways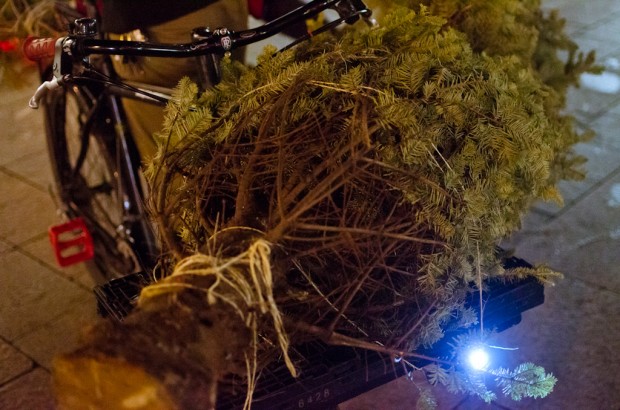 andre cautiously optimistic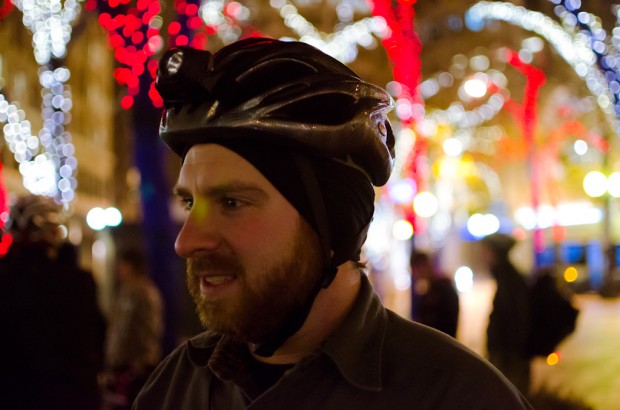 mohawk mike doing drugs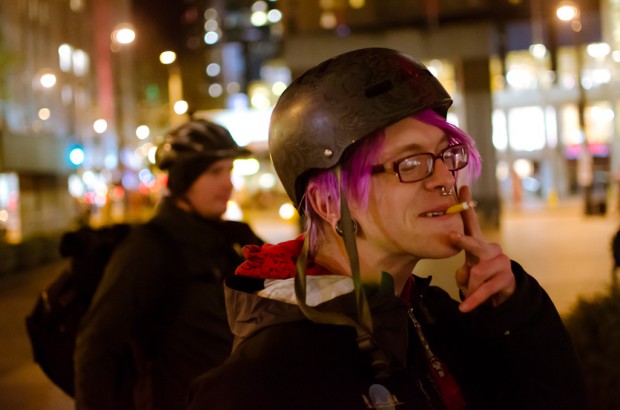 special goggles guy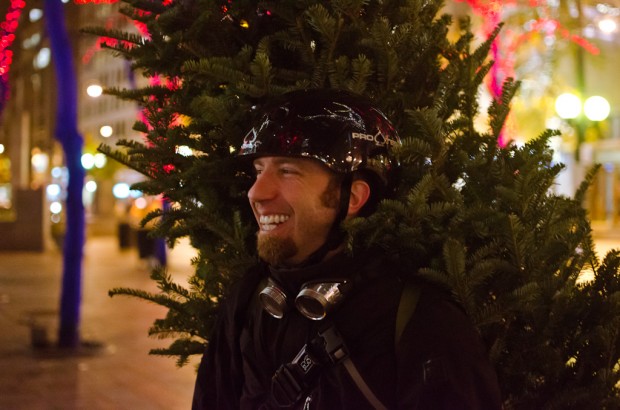 boat jake has a sudden thought; ben looks hesitant to speak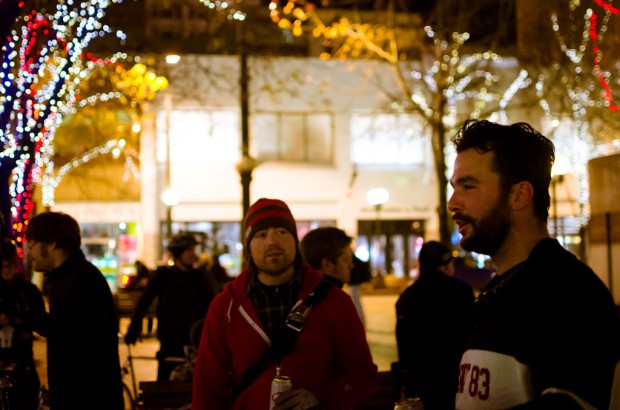 and then it was time to roll away
onward and onward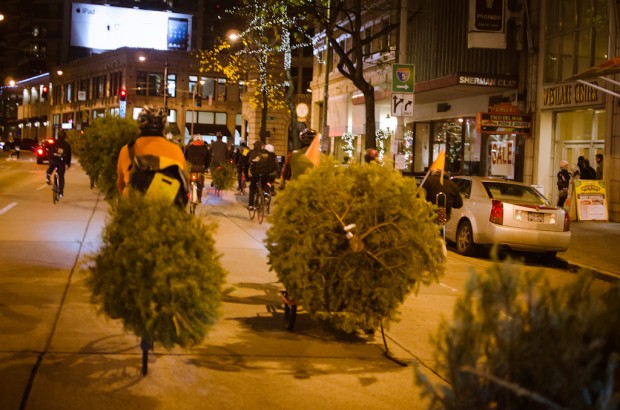 past the famous seattle space structure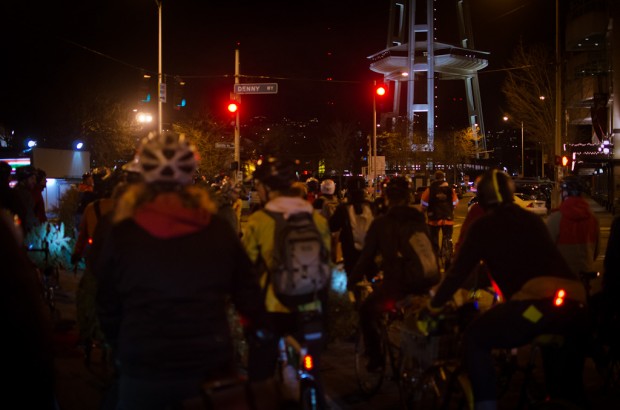 down the the street and probably confusing anyone driving home from work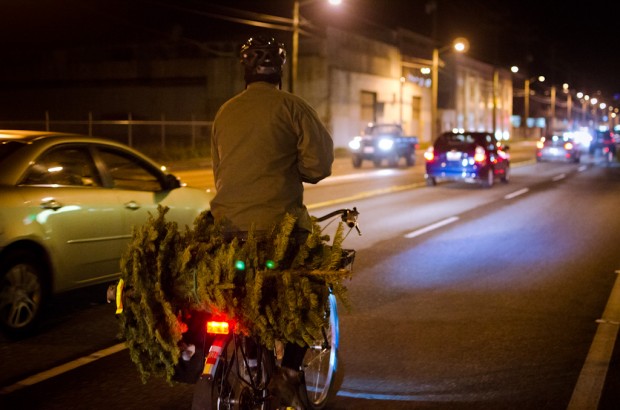 stopping to gather anyone who was dilly dallying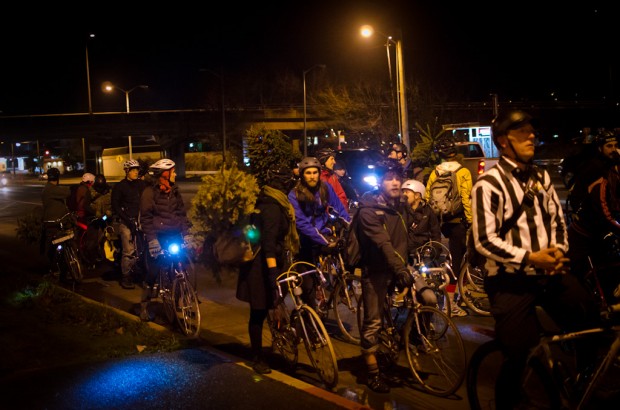 over the ballard bridge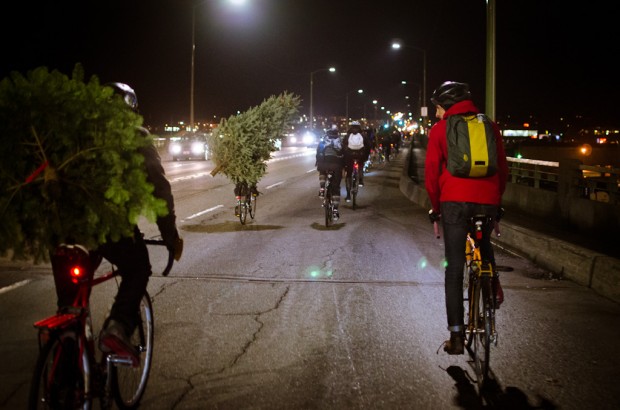 pointing fingers

and we gathered up more trees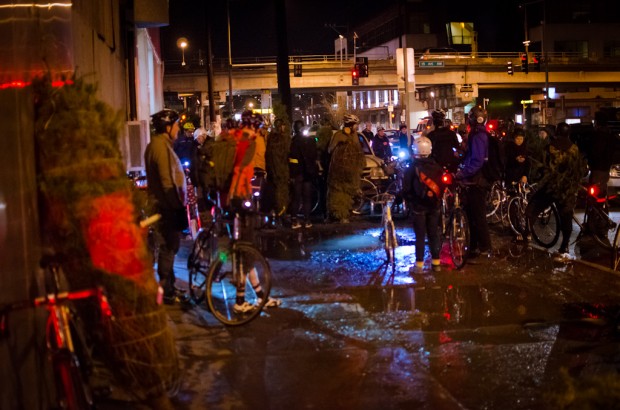 some small trees tied to backpacks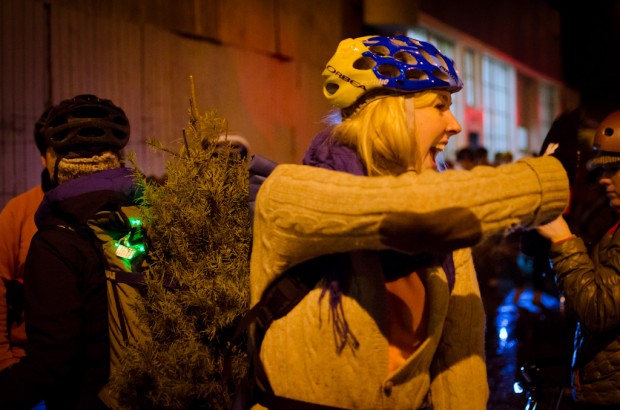 some larger trees inside backpacks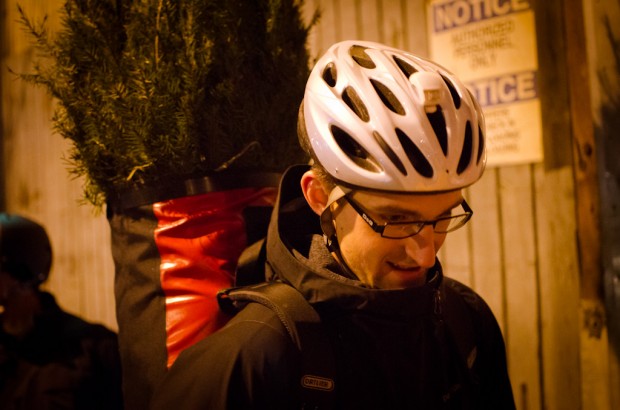 portraits of people who looked like they wanted their portrait taken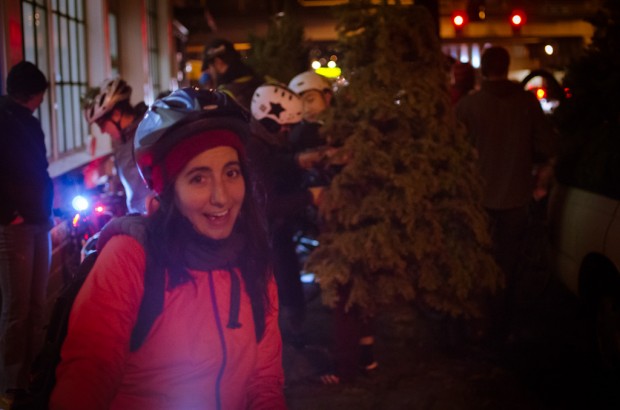 wang didn't want to hold still so he gets a blurry photo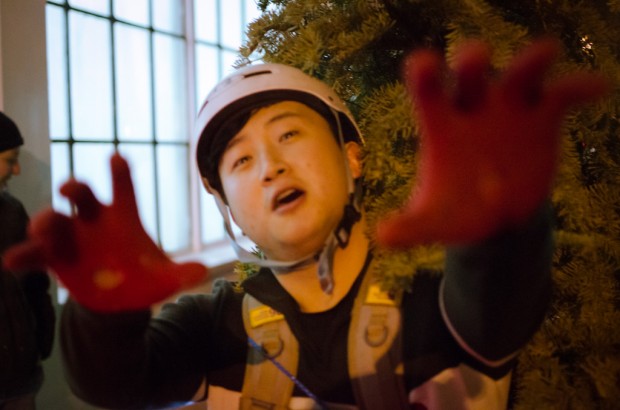 heather sticking out her tongue in the way that she does it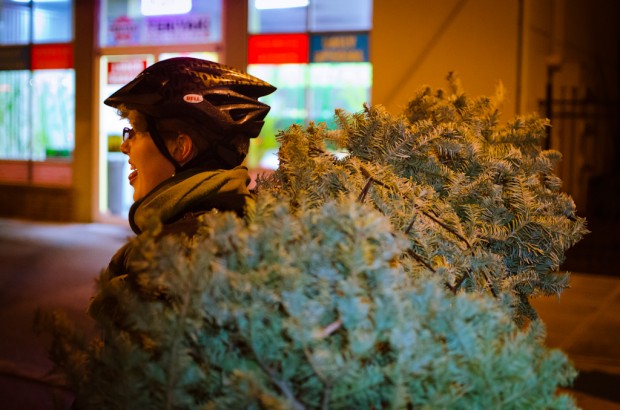 andre looking around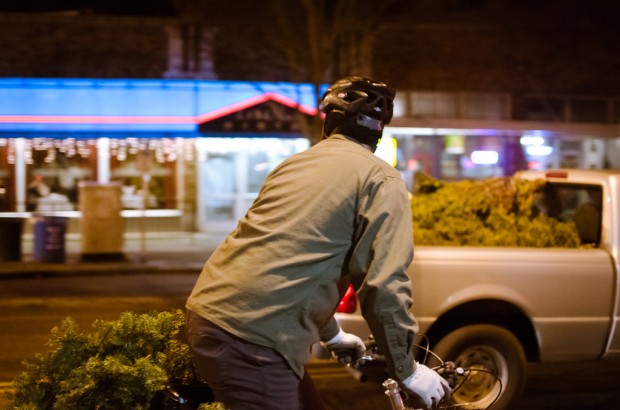 eventually we made it to the beach!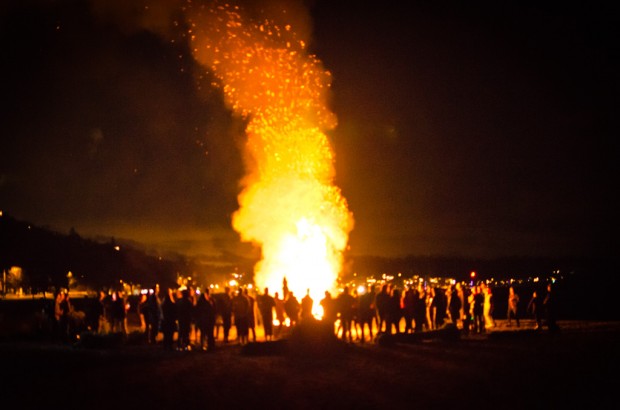 joby had a space suit he got from the internet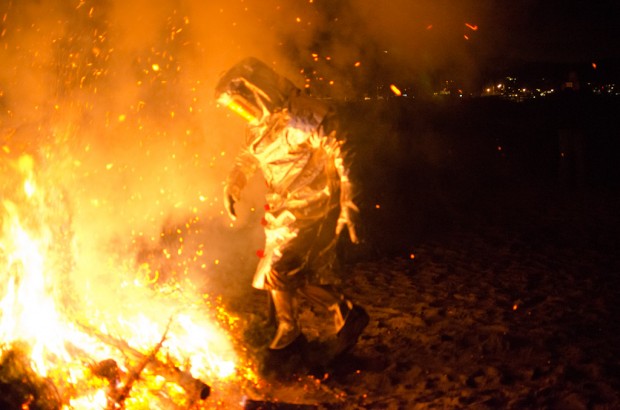 so he danced around in it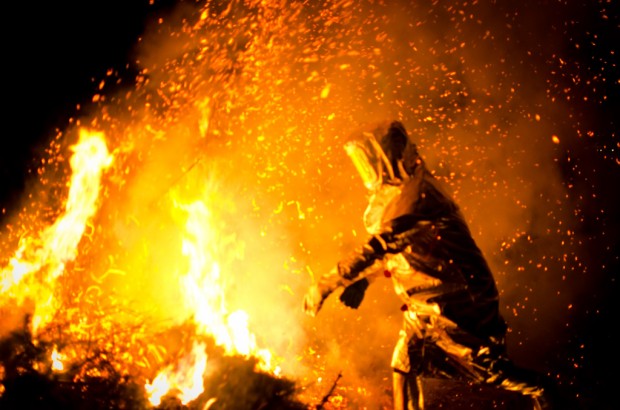 drinks were served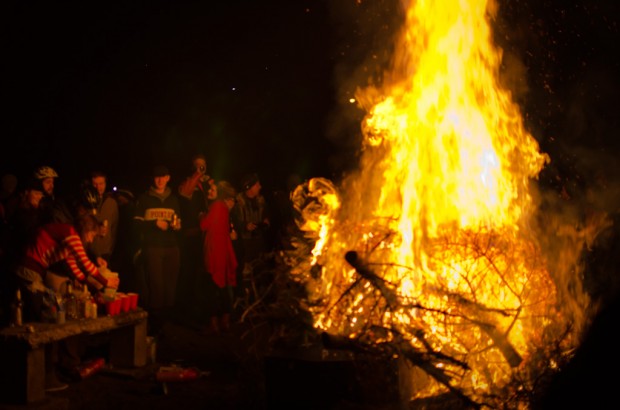 while the spaceman tended to the fire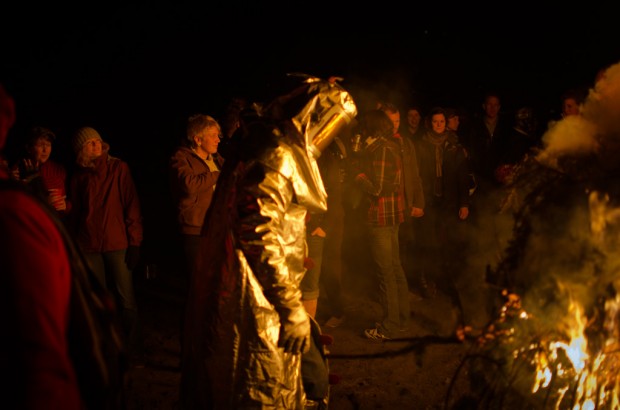 just piling more and more trees on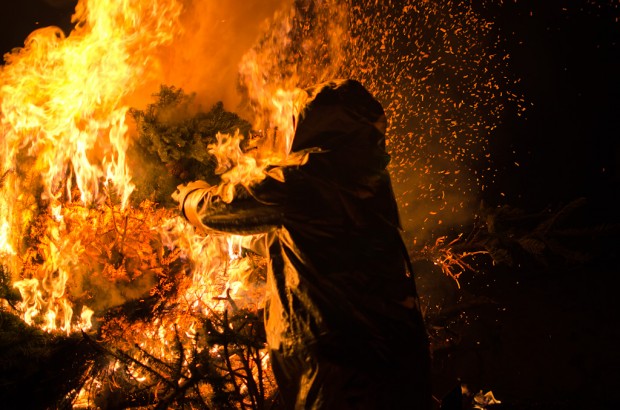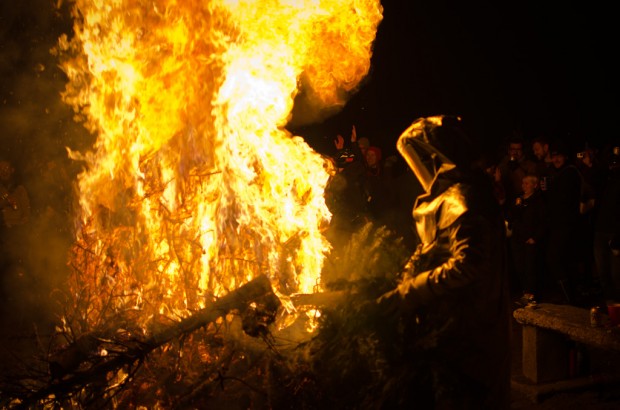 mohawk mike wanted to spin fire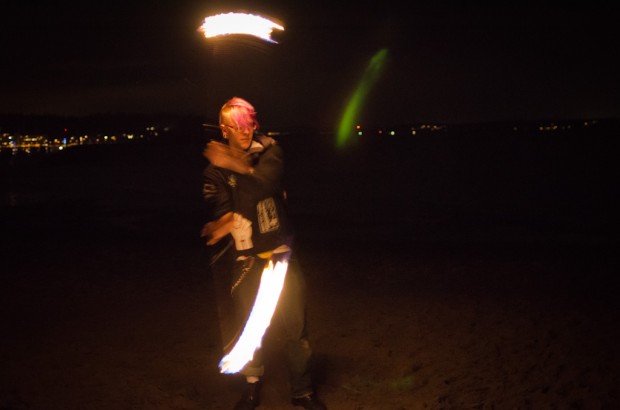 more portraits of people who looked like they wanted their portrait taken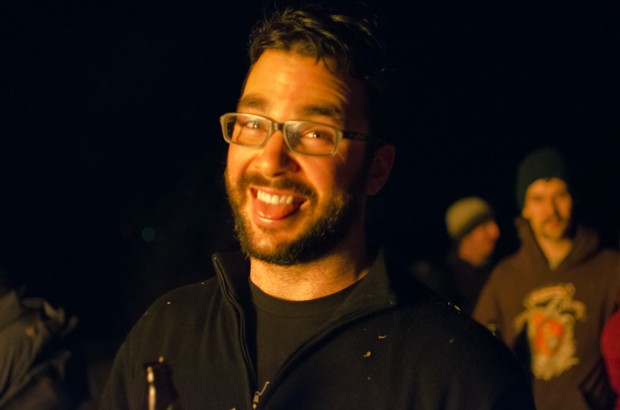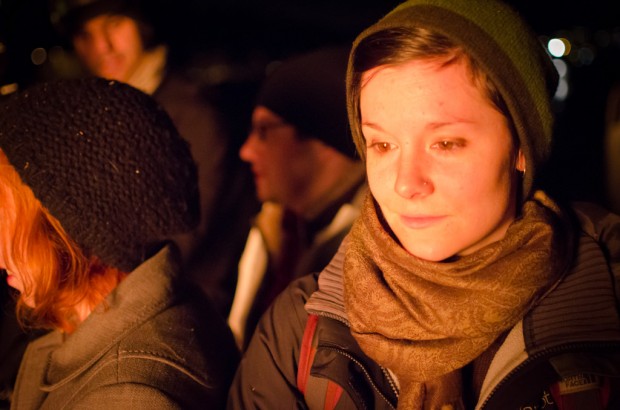 while each and every one of those cheerished holiday icons were burned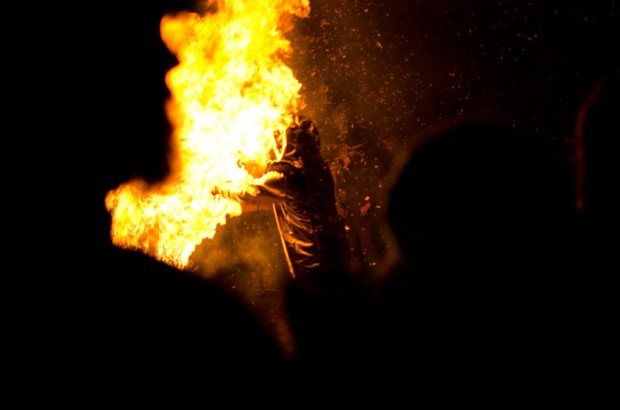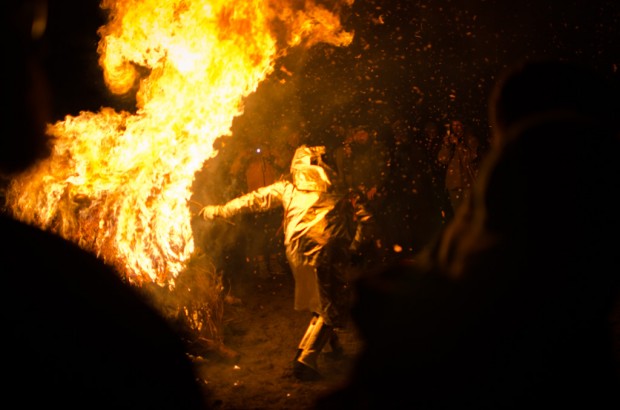 and then it was decided that tim and wang were going to moon everyone in honor of gary
keep it real .83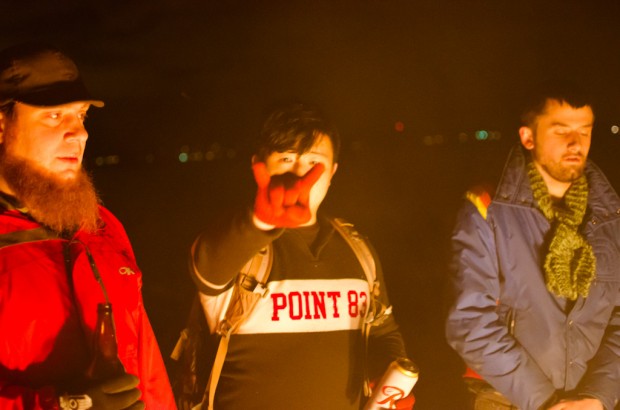 I have quite a bit of footage that I am editing together, à  la the dock jumping experience so just hold tight and it'll be here soon
Update (1/27): Here's the video. See it in HD by going to Vimeo.
also if you're curious, there's a much smaller handful of photos I took from the 2012 ride here