back in April Nick decided that we should go snow cave camping. I wasn't really sure what snow cave camping meant so I asked my friends and co-workers about it . Though it turned out they were equally unfamiliar, they had heard of people doing it before. So with that sort of ambiguous confidence, we set off.
day 1
we drove towards Mt Baker, but ended up staying the first night off of Route 542, somewhere around here: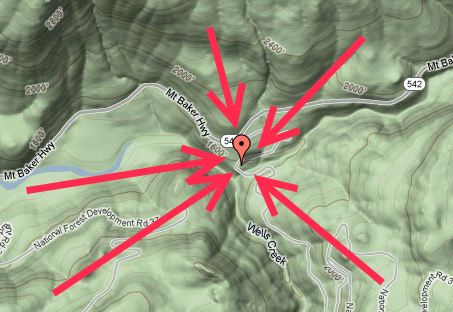 we went to sleep to the sound of a waterfall somewhere, and in the morning made eggs.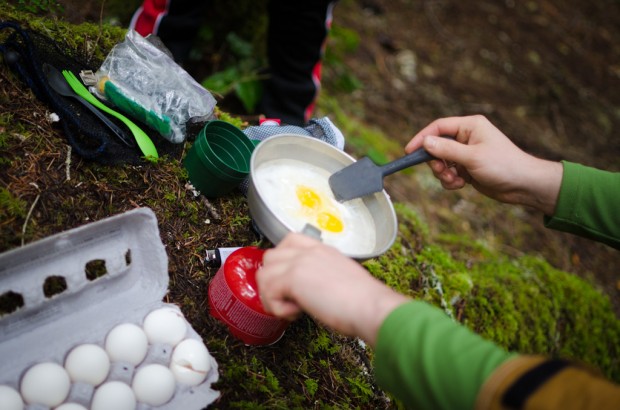 I used the ol' alcohol stove to make a flaming mess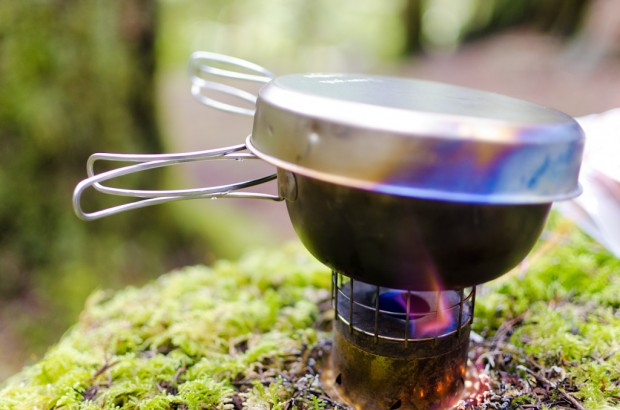 Nick made an egg sandwich which I found to be pretty innovate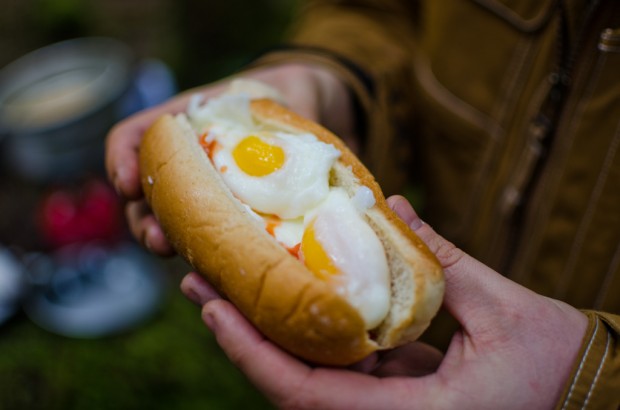 there's part of the waterfall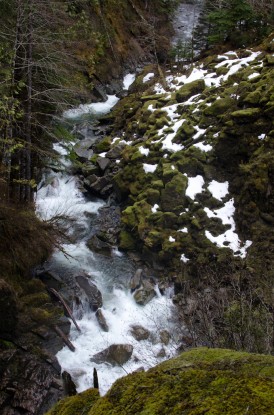 then we strapped the shovel to the car and continued to mt baker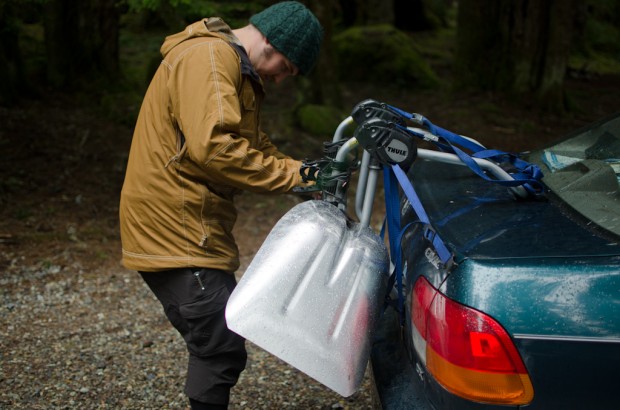 day 2
there was some significant snow along the drive
I looked behind us at one point and saw a mountain or something between the clouds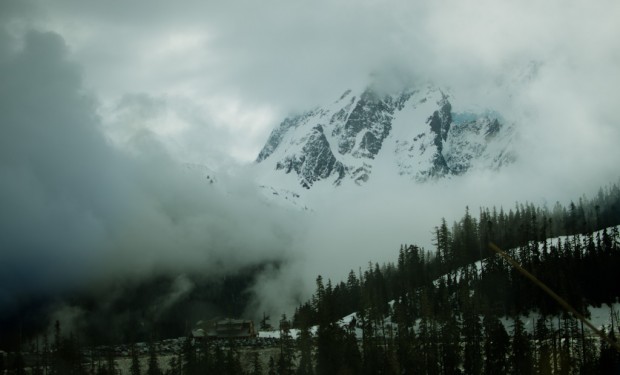 then we arrived approximately here: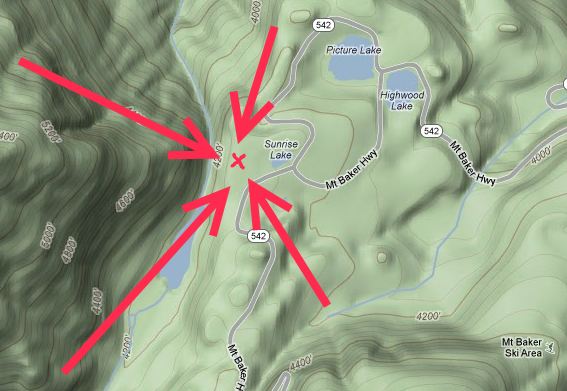 nick and katie put their hoods up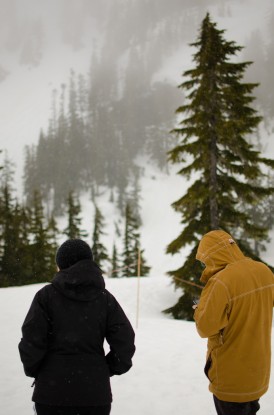 I strapped skis to my feet for the first time in my life. can you tell I have no idea what I'm doing? I think I got stuck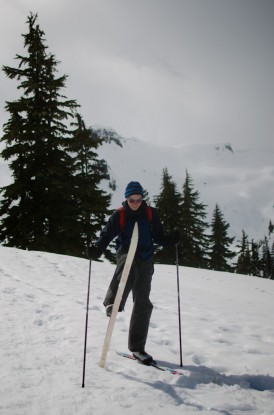 there was some cool scenery. the trees are small because they are far away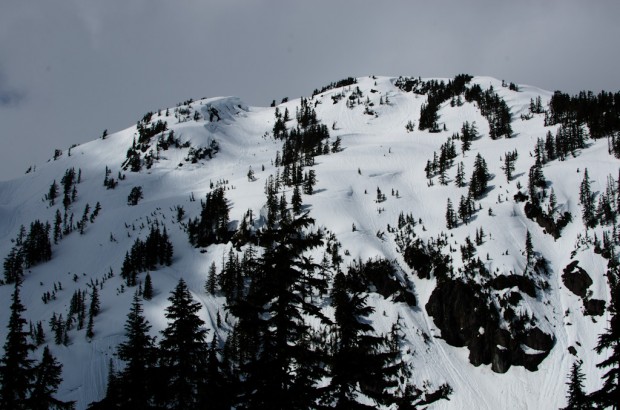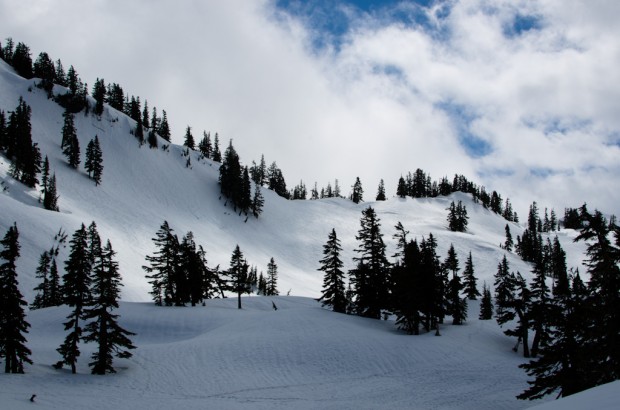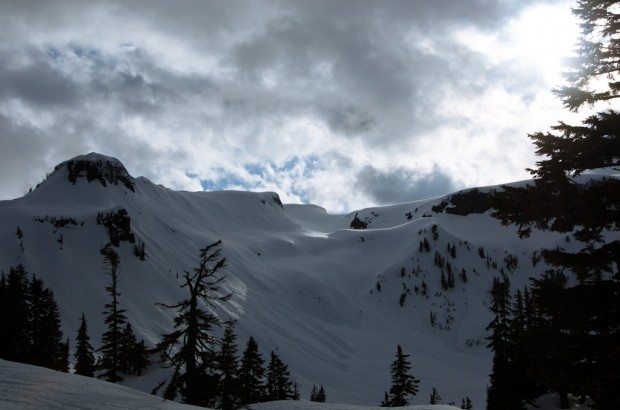 here's katie and her tiny blue sled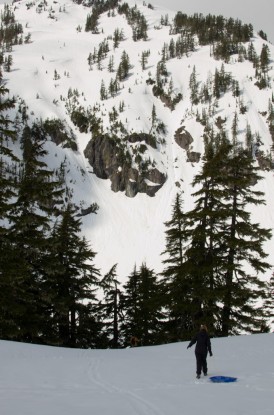 nick started shoveling out a soon-to-be-house, where we would sleep for the night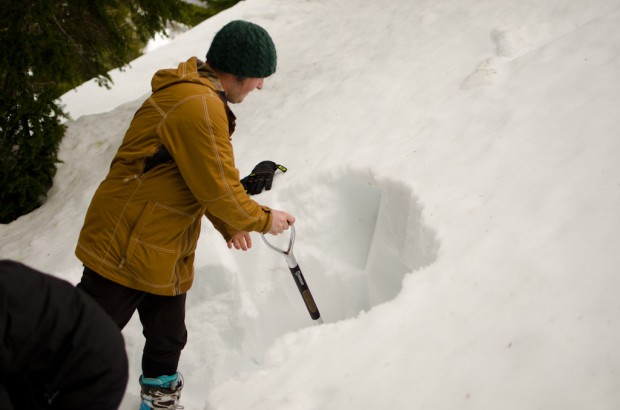 katie started to make stairs, since we were sort of on a cliff edge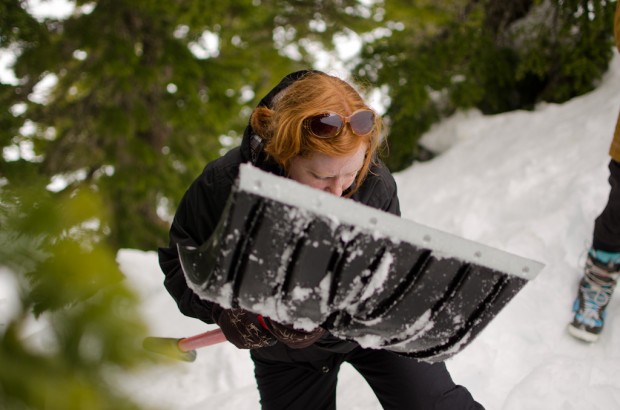 and the hole slowly got bigger..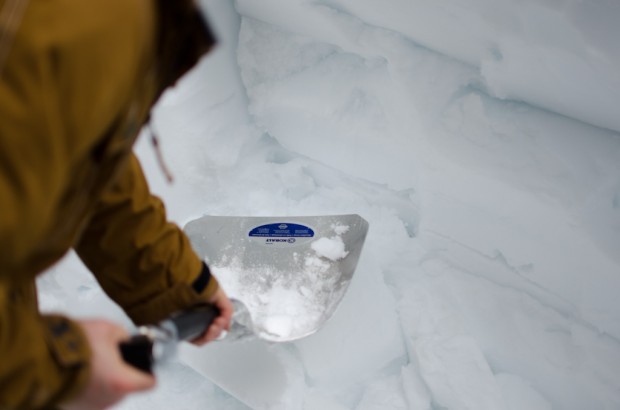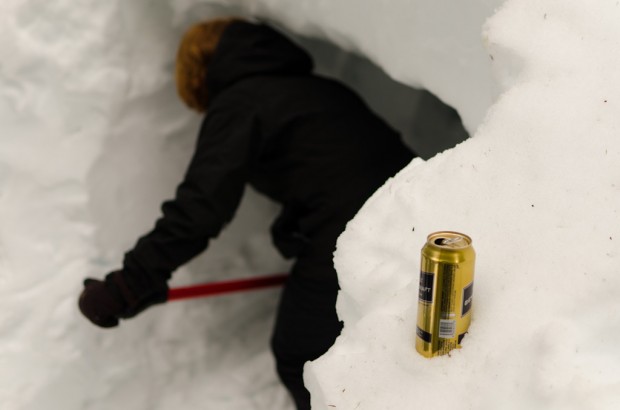 soon we were able to stand up in the snow cave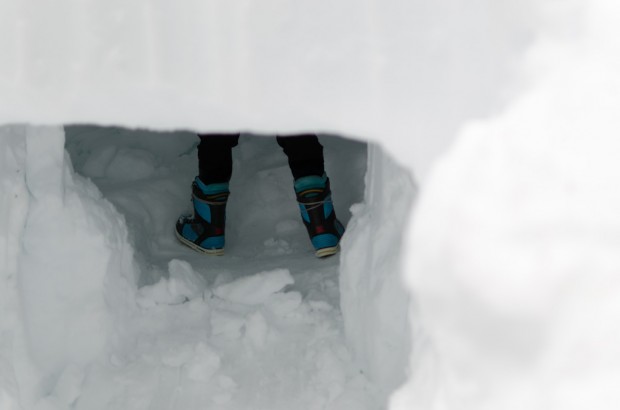 then after a couple hours of digging, we decided to go explore!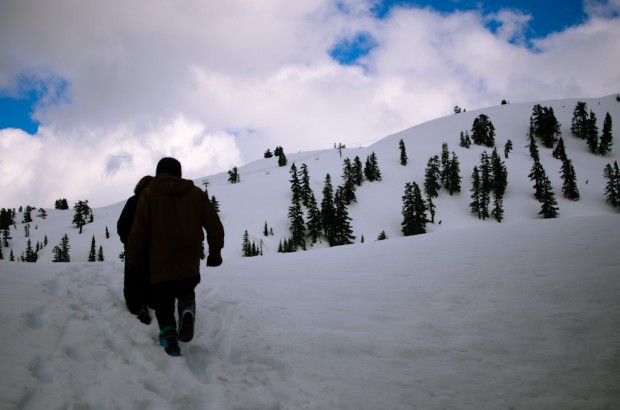 we walked around a bunch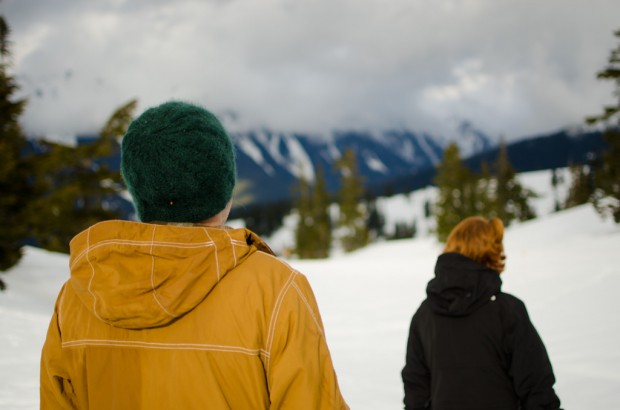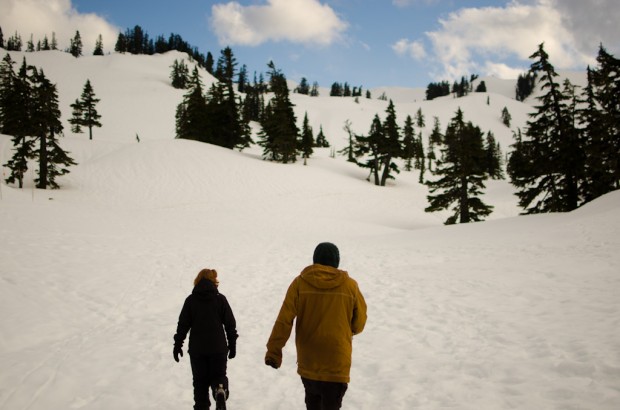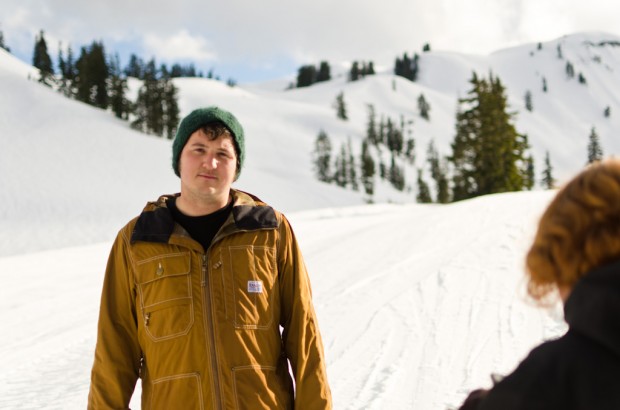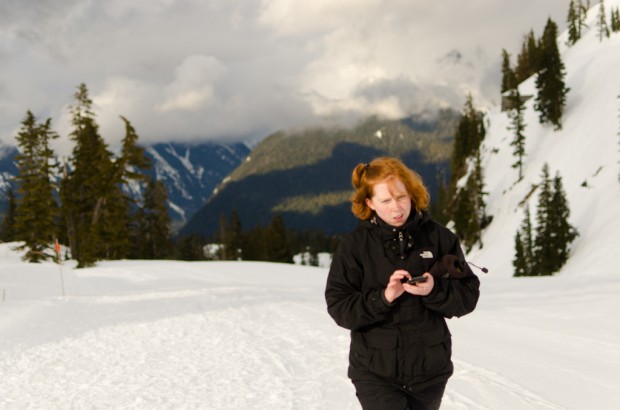 suddenly there was a big hill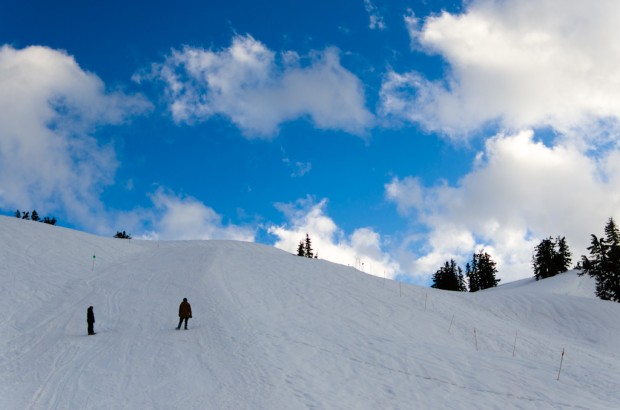 but we climbed it anyways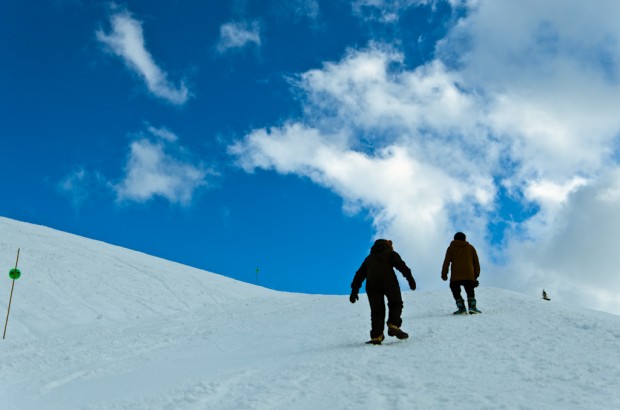 then nick had a sudden urge for whiskey and started marching off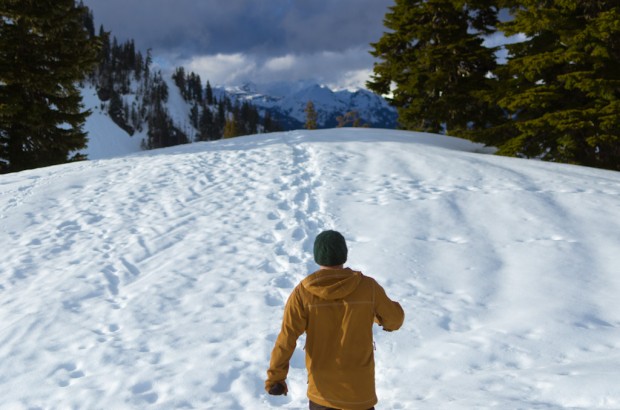 go! go!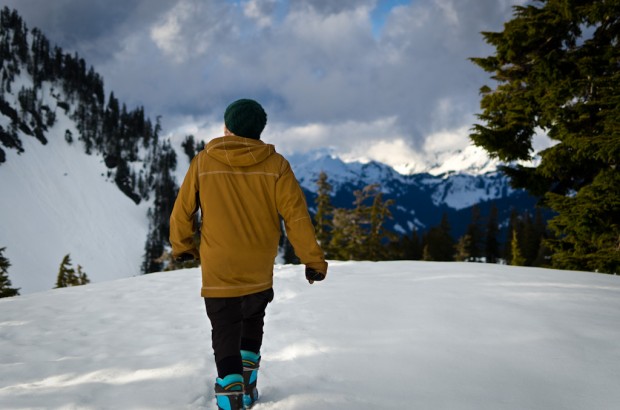 ah alas!
katie went into the kitchen to grab the wine
we made some dinner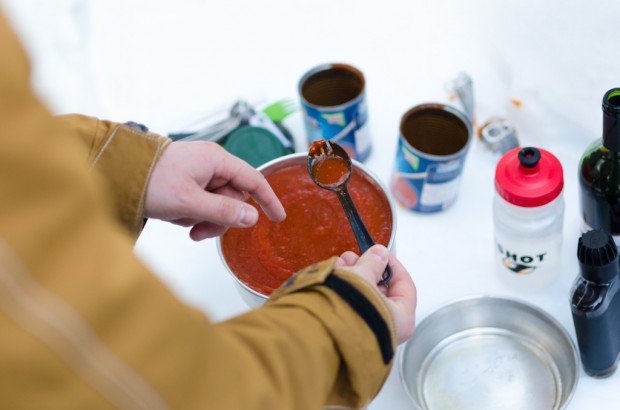 which included tofu dogs
and everyone knows to pair tofu dogs with a good red wine
like I do with all good wines, I gave it a swirl to check the opacity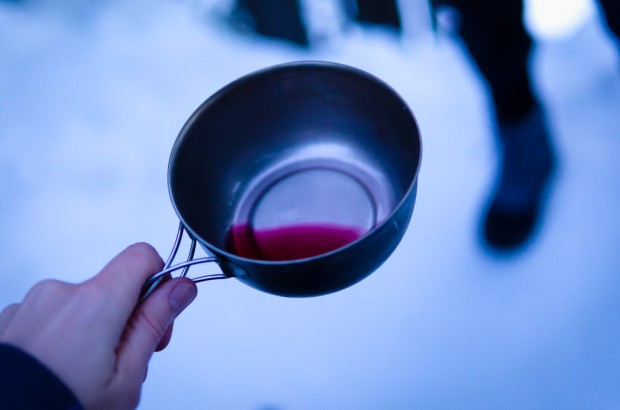 we sipped our wine and watched the sun set behind the trees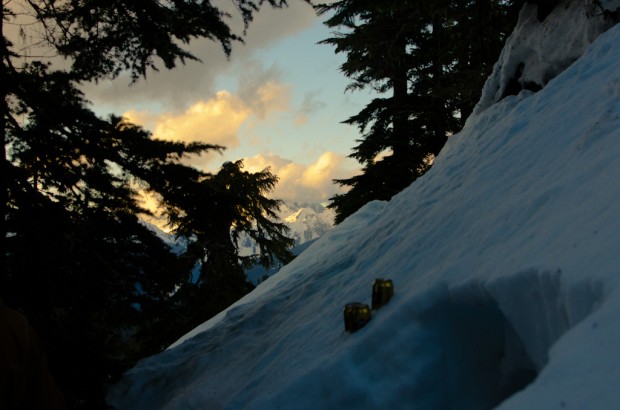 inside the snow cave we told ghost stories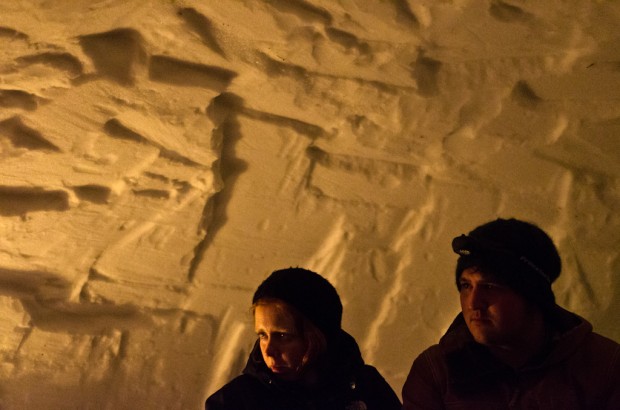 little movie (1 min, 25 s)
I also shot some video, so here's a brief montage I put together very, very quickly. In the last shot we are testing the structural integrity of the snow cave..