On Sunday we decided to take a nice hike of Cougar Mountain, located in Bellevue, WA. It was a short 20 minute drive outside of Seattle. Fortunately Nick warned us that there weren't any views, because otherwise I feel we would have been pretty heartbroken upon reaching the peak with expectations of a reward. But I guess the reward is the journey or the experience…. ahh… whatever…
In we went…
Tom brought a baguette because he's one smart fellow.
A premature celebration
Here's the "amazing view" through a narrow gap in the trees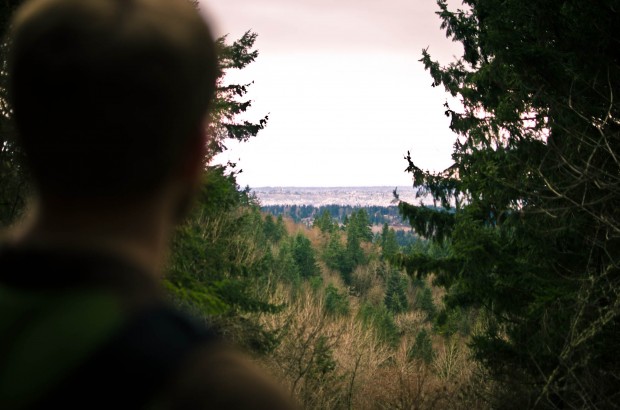 Brad was like, "damn, that view!"
Tom was obviously cheerful. Can't get much past him.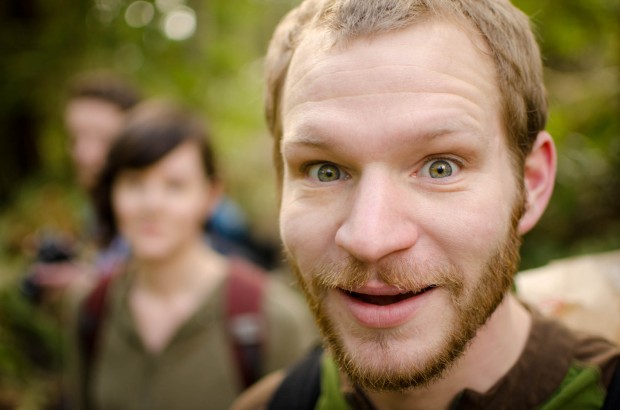 There was some pretty intense moss on the trees around Cougar Mountain.
A close up of the moss. It turns greener as you get closer.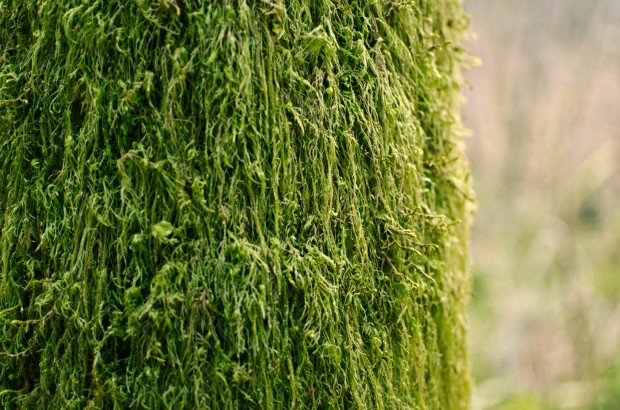 Here's Jenelle in the woods. I think she's adjusting to the harsh life of the West Coast just fine.
The harsh life…
We also totally found this crazy bench with this crazy life lesson on it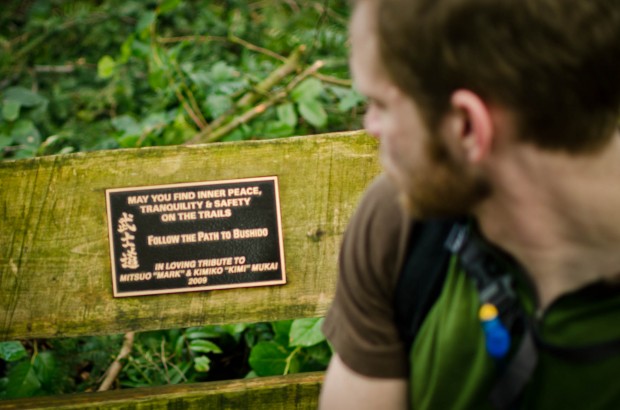 And here was one of the most pathetic waterfalls that I've ever seen in my life. For one reason or another, it was listed on the trail map as something to see, and there was even a little trail going to it.
Fancy data such as distance, elevation profile, interactive map, etc etc…
The entire trek took us about 4.5 hours (with food breaks) and we covered a distance of ~8 miles or something.
Here's our elevation profile:
If you want to re-trace our exact steps, here's the GPS information:
View the track in Google Maps or download the .kmz file or download the .gpx file