drew licked his thumb and thought about something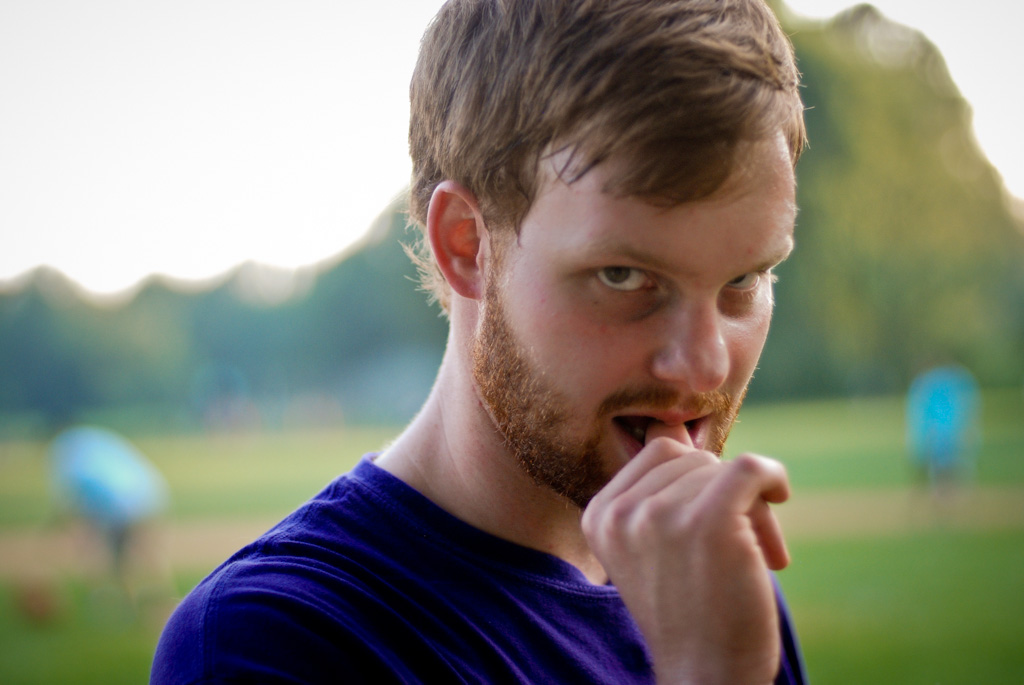 brian played on his mobile device and tyler thought about something
nick thought about home base
then we went to oatka creek, where brian got his shoes wet, so to speak
tyler read a book
gary has a special tattoo that brings good luck. do you know what it says? it says 'good luck'.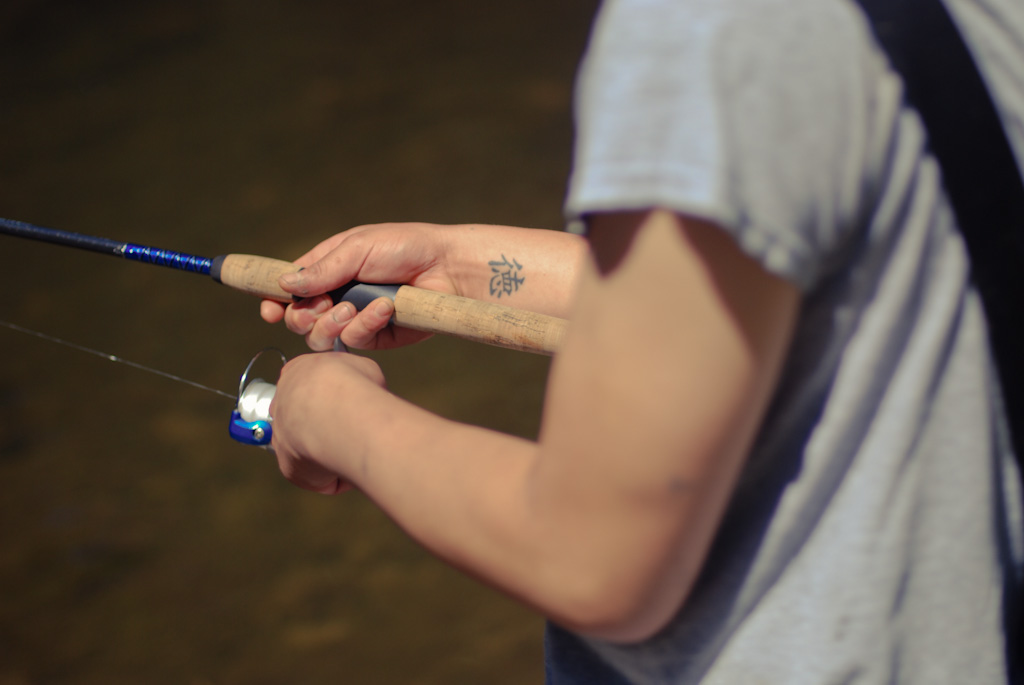 gary used his luck to try out a different bait
brian is real small and green, but he is in this picture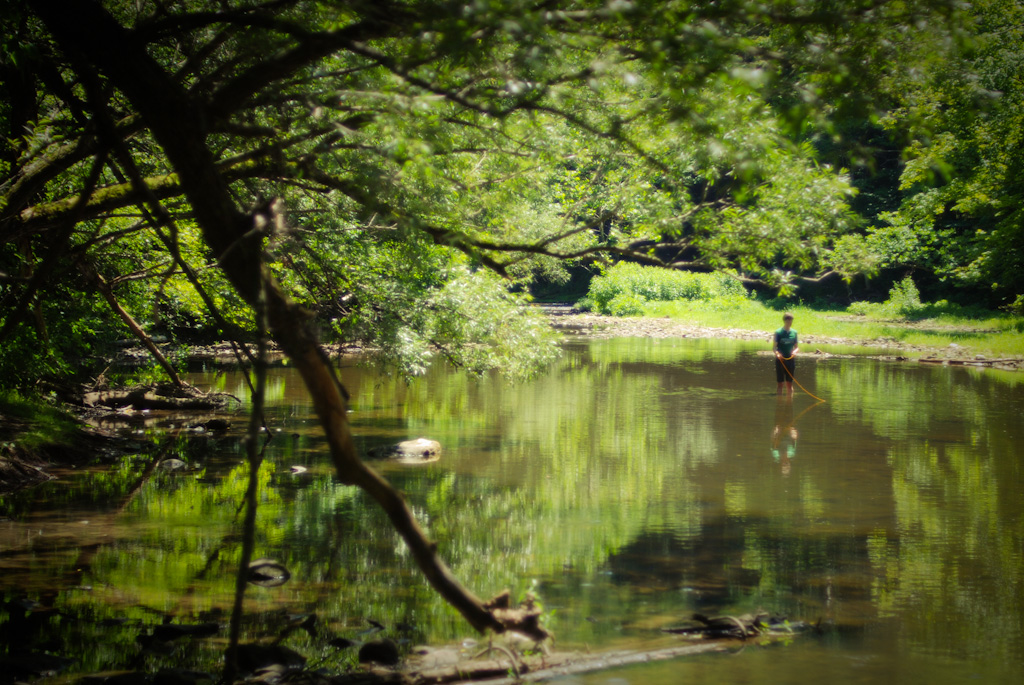 after a long day of catching nothing, this fish approached us and offered himself.
brian said, 'omg'