This is what my neighborhood looks like when Nate Lindsey rides down the street. It is very sunny.
We stopped by the Rochester Museum and Science Center (RMSC) and I took an architectural photo.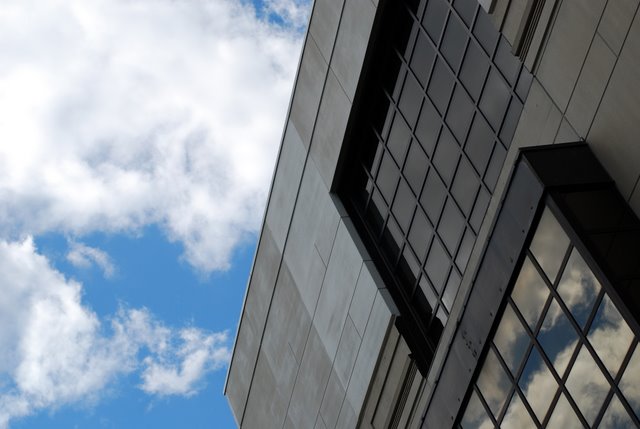 We arrived at Cobbs Hill where you can see Pinnacle Hill in the background. The sight is wonderful but Nate Lindsey must have been looking at a bird on the ground behind him.
This is Chelsea looking bad-ass-and-squinty.
This is Chelsea looking like she is drinking water. Also there is a secret to drinking water at Cobbs Hill. You have to pump the button a few times in a rythmic fashion. If you press it just once or twice no water will come out. One time an old man told me this.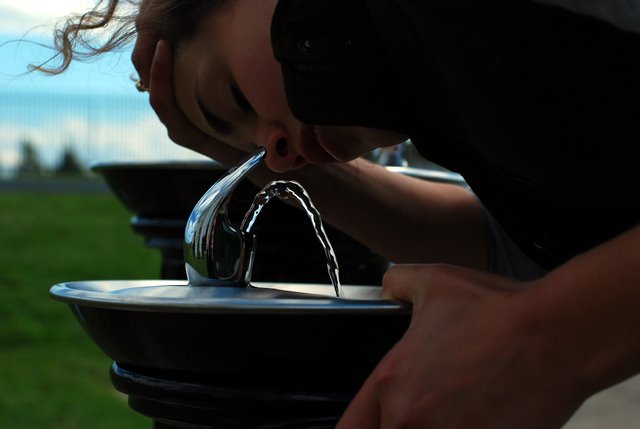 Nate Lindsey thought he could climb the building and I decided I would document it.
This was as far as he got, which is approximetly eight inches higher than the previous photograph.